SAGU AIC Receives Over 30 New Computers from Christian Fidelity Foundation Grant
AIC Warrior News
SAGU AIC Receives Over 30 New Computers from Christian Fidelity Foundation Grant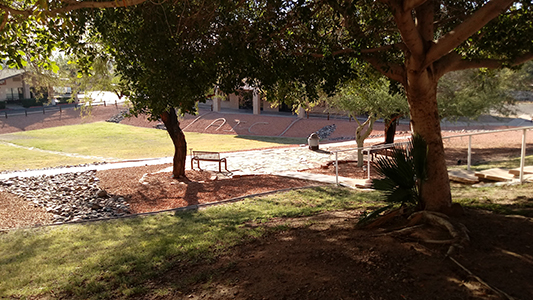 Phoenix, AZ – July 26, 2019 – Over 30 new computers and two servers will be available to students at Southwestern Assemblies of God University American Indian College (SAGU AIC) this fall as the result of a generous grant from the Christian Fidelity Foundation.
The Christian Fidelity Foundation is a public foundation committed to providing financial resources to the Assemblies of God and its related ministries.
"This grant will allow us to greatly improve classroom technology and most importantly, provide tools to better enable our students to succeed," said Dr. David Moore, President of SAGU AIC.
The new technology will furnish the two AIC computer labs utilized by students and the servers will improve the campus' network system.
Terry Phipps, SAGU's Vice President for Student Development, has had a pivotal role in the application of the grant and is also helping to oversee the process. "Some of the campus' current computers are at least 10 years old," says Phipps. "These computers will help catch them up. The new servers will also stabilize their network system."
The new Dell computers are the same models used by SAGU students at the Waxahachie location. They also come equipped with new monitors, speakers — "the whole nine yards," says Phipps.
The technology will be installed in August prior to the start of the fall semester.
"We can't wait to see how this technology will aid our students, faculty, and staff," says Moore. "We're very blessed to have received this grant."
---
Southwestern Assemblies of God University (SAGU) American Indian College (AIC) is the nation's only private Christian college serving primarily Native American students. Established in 1957, AIC now serves nearly 25 tribes as well as other ethnicities.