SAGU AIC adds new Bachelor of Science in Business Administration
AIC Warrior News
SAGU AIC adds new Bachelor of Science in Business Administration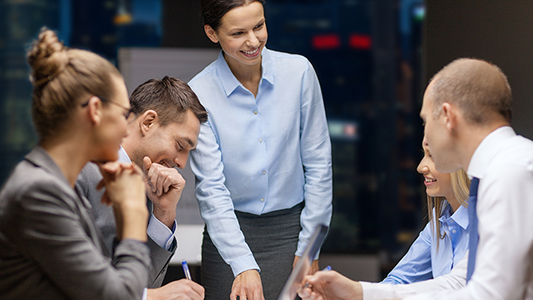 Phoenix, Arizona – June 21, 2017 – Southwestern Assemblies of God American Indian College (SAGU AIC) will be introducing a Bachelor of Science degree in Business Administration this upcoming Fall.
The new AIC degree compliments the AS in Business already offered on the campus. The degree is designed to train students to master critical thinking skills in order to generate business strategies across a broad range of disciplines. Students will also explore legal and ethical principles and the impact of their role in business. Students can take courses such as Strategy and Policy in Business, Management Communications, Business Law, Technology Applications Certifications, International Business and a Christian Vision of Business.
Along with an effective and versatile curriculum, SAGU AIC's smaller class size creates an atmosphere where faculty can personally invest in the student's learning experience. The SAGU AIC campus provides a safe, inviting place for students to live and learn together in a Christ-focused environment.
Barry D. Shennum D.B.A, AIC Business Program Liaison, will help oversee the new program for AIC under the leadership of Dr. Christy Sanders, SAGU's Business Department Chair. Shennum is looking forward to new opportunities to enhance training and learning opportunities for prospective and incoming students.
"I am excited that we will be competitive with other programs in the area and will have a program that will keep the students engaged in a Christian environment," Shennum says.
Shennum has been with AIC for four years serving as the Business Department Chair until AIC's union with SAGU in 2016. Before serving at AIC, he worked in real estate, mortgage lending and also served as Chairman for the Board of Regents and as a member of the Administrative Team for Far North Bible College in Anchorage, Alaska.
To learn more about the Bachelor of Science in Business Administration, click here.
About SAGU AIC:
Southwestern Assemblies of God University (SAGU) American Indian College (AIC) is the nation's only private Christian college serving primarily Native American students. Established in 1957, AIC now serves nearly 25 tribes as well as other ethnicities.