Administration
President
(602) 944-3335 x231
dmoore@sagu.edu
President Moore returned in June, 2013 to serve for the second time as AIC president after a 19-year leave of absence. Having spent over 25 years serving in college teaching and administration, most of that time at American Indian College, he understands the importance of building lasting relationships with students. He and his wife Cheri love interacting with students and getting to know them on a personal level. They also relish opportunities they have to travel to reservation communities and visit with AIC students and alumni.
President Moore is an avid sports fan. He also likes to read, mostly history and current events and usually over a cup of skinny latte. He believes there are only two important events in life. The first is the day we were born and the second is the day we discover why we were born, and he is passionate about helping students discover why they were born.
Dr. Moore holds a bachelor's degree in anthropology from Evangel University, and a master's degree in cross cultural communication and doctor of ministry in leadership from the Assemblies of God Theological Seminary. He has completed studies for a PhD in higher education administration at the University of Arizona, where he is ABD.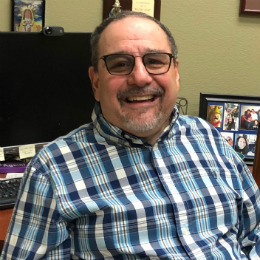 Administrative Dean of the College
(602) 944-3335 x244
jsaggio@sagu.edu
Dr. Saggio has been involved in ministry, writing, and higher education for over thirty-five years having taught at six different institutions as well as served for ten years as a youth pastor and lead pastor. An educator with a pastor's heart, Dr. Saggio cares passionately for students' academic and spiritual development and believes that the two should work together. He and his wife Nancy have a great love for Native people and have grown to appreciate their tribal contributions and value systems that greatly honor experience, balance, wisdom, and practical knowledge. He holds a B.A. in Speech Communication from California State University, Fresno; an M.A.in Religion (Contemporary Ministries) from Azusa Pacific University, another M.A. in Religion (Biblical Studies) from Vanguard University of Southern California, and an Ed.D. from Arizona State University in Higher and Adult Education. In Summer 2003 he did post-doctoral studies at Harvard University in higher educational leadership. Dr. Saggio loves a great cup of strong coffee, enjoys long walks in quiet settings, reading, and is an avid fan of NCIS, The Big Bang Theory, Hawaii Five O, historical documentaries, and travel. He has been to more than thirty countries on five continents including Belgium, Ireland, Brazil, Paraguay, France, India, and Cuba. Dr. Saggio is passionately committed to equipping Native Americans and others for a life of Christian service in order to fulfill their destiny.
Director of Institutional and Student Services
(602) 944-5730
ezamorano@sagu.edu
Erica Zamorano serves as the Director of Student and Institutional Services and is a 2011 graduate of American Indian College. She graduated summa cum laude with a B.A. in Elementary Education and also served as the class Valedictorian. In high school Erica played on the Nevada state championship women's volleyball team and she was offered a couple of academic university scholarships but turned them down to attend AIC. Erica received her M.A. in Business from Ottawa University in May 2016. She is active in ministry with her husband Nick, a staff pastor at Way of Life Church and sectional presbyter (who also serves as the Director of Enrollment and Student Development at SAGU AIC). They have two children: a son Zechariah and a daughter Ariel.
Director of Enrollment and Student Development
(602) 944-3335 x215
nzamorano@sagu.edu
Pastor Nick Zamorano began serving as the Director of Student Life in September 2016 (now Director of Enrollment and Student Development). He received his B.A. in Christian Ministry from American Indian College in 2010 and was the class valedictorian. The grandson of a preacher, Nick wandered from Christian roots as a teenager and got involved in gang life and crime until he gave his life to the Lord in high school. In addition to his work as Director of Enrollment and Student Development, Pastor Nick serves with his wife (Erica) as the associate pastors in youth ministry at Way of Life Church in Phoenix, Arizona. He also serves as a sectional presbyter and is a popular speaker in churches, and various youth and young adult venues.