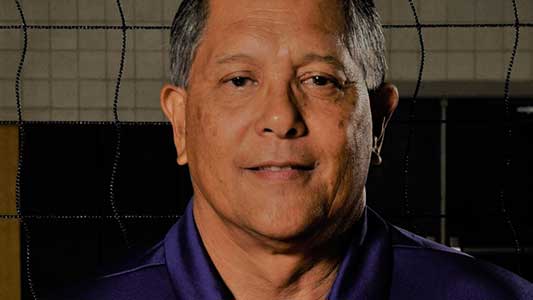 Phoenix, AZ- SAGU American Indian College women's volleyball program received a "shot in the arm" when seasoned high school girls' volleyball coach Bob Levardo was named the college's second ever head coach. For the last eight years Coach Levardo has served as girls' volleyball coach at Sunrise Mountain High School in Peoria, Arizona, where he led the Mustangs to a 23-12 record this past season and a class 5A ranking in the top 5 for most of the season.
Coach Levardo has a wealth of experience, having conducted girls' volleyball camps and coached club teams in the Phoenix area for the past 18 years.
Levardo replaces Deidra Dale, who led SAGU American Indian College's volleyball program during its first two years of competition. Coach Dale will continue to serve as Residence Director at SAGU American Indian College, where she now has the opportunity to focus more strategically on developing the residence life program.
Coach Levardo had this to say about his appointment. "This is a wonderful opportunity to continue to grow the Women's Volleyball program at the college and I look forward to the new experience of being a college head coach."
SAGU American Indian College President David Moore states, "We are very fortunate to have someone of the caliber of Coach Bob Levardo to lead our program into the future. We are grateful for Coach Dale's work in filling two important positions on our campus and getting the women's volleyball team off the ground. No words can convey how grateful I am for her dedicated service."
SAGU American Indian College is a private Christian college that competes as a member of the NCCAA (National Christian College Athletic Association) Division II level.