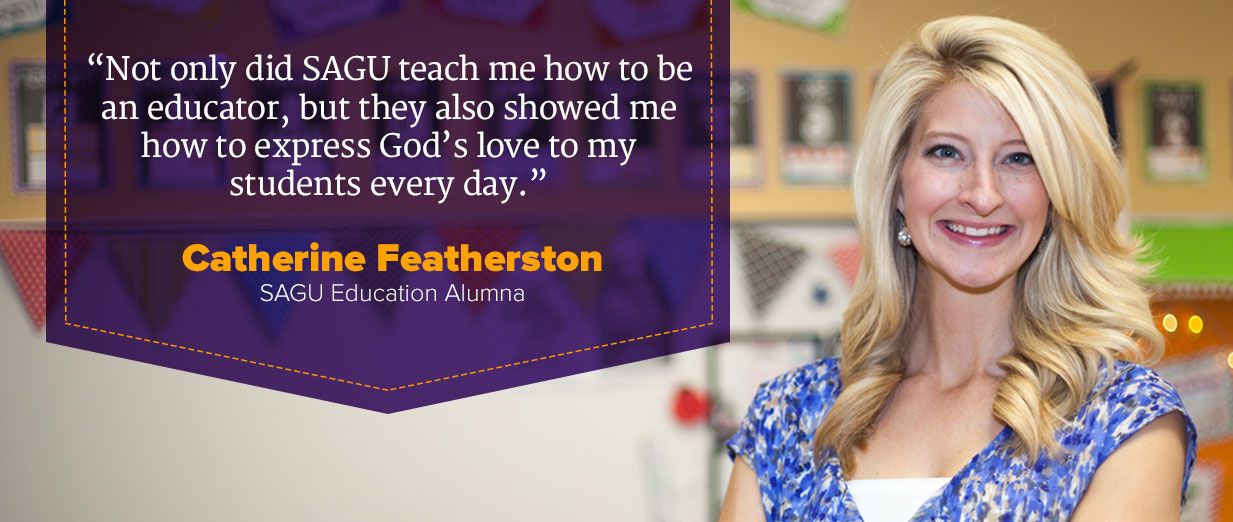 Teaching Degree in Elementary Education
Become proficient in content areas from preschool through sixth grade. You will learn to design and implement elementary instruction and assessment based on state curriculum guidelines, create positive, productive classroom environments, and develop appropriate classroom management strategies. The SAGU AIC bachelor's degree in teaching education leads toward Texas teacher certification.
PROGRAM DETAILS
As part of this program, you have access to the following courses.
Elementary Concentration (Grades 1-8)
Educator Assessment
Technology for Education
Foundations and Methods of Structured English Immersion
Foundations of Education
Curriculum and Instruction
Educating Exceptional Children
Cultural Diversity in the Classroom EC-8
Methods for Instruction in the Arts
Methods of Mathematics Instruction EC-8
Assessment and Evaluation EC-8
Methods of Social Studies Instruction EC-8
Methods of Science Instruction EC-8
Classroom Management EC-8
Children's Literature
Foundations of Literacy Instruction
Reading and Writing Across the Curriculum
Literacy Assessment and Instruction
Student Teaching (Total of 12 credit hours)