AIC Warrior News
Warriors Win Opening NCCAA Conference Game
January 28, 2021
Participating in their first NCCAA contest of the 2020-21 season, the American Indian College Warriors Men's Basketball Team had an impressive 108-75 win over West Coast Baptist College in Lancaster, CA. This is the first NCCAA win for first year head coach, Coach Robb Floco. The Warriors were led by returning Juniors Don Morgan (17 points) and Chris Mclemore (16 points). Freshman newcomers Darren Jones (17 points, 11 rebounds) and Angel Villa (13 points, 8 assists, and 5 rebounds) also chipped in to solidify the victory. The Warriors continue their west coast trip tonight and tomorrow against Bethesda University.
A special
congratulations
to Coach Robb Floco and to all of the AIC Warriors who played so well!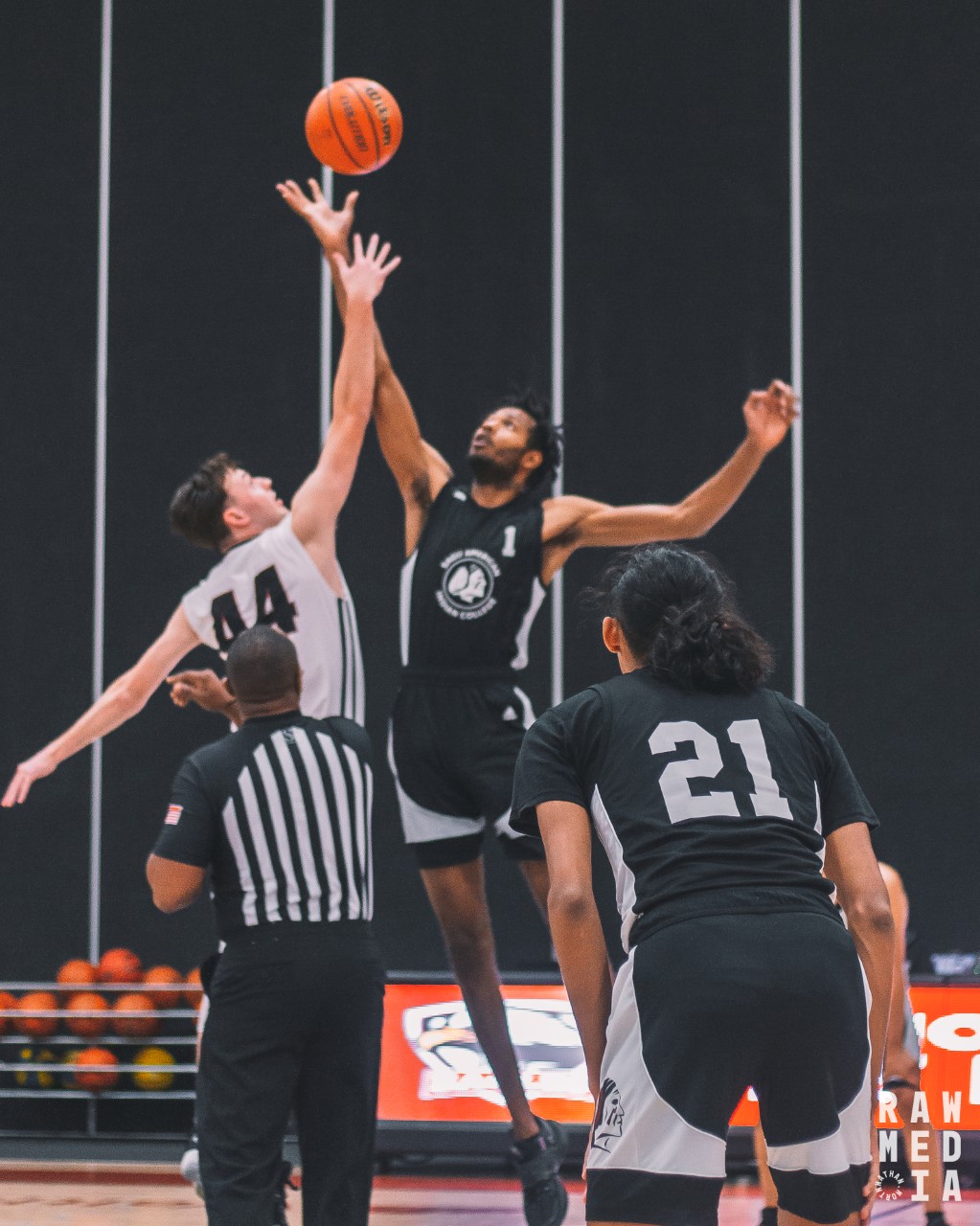 Pictured: Darren Jones starting the tip off.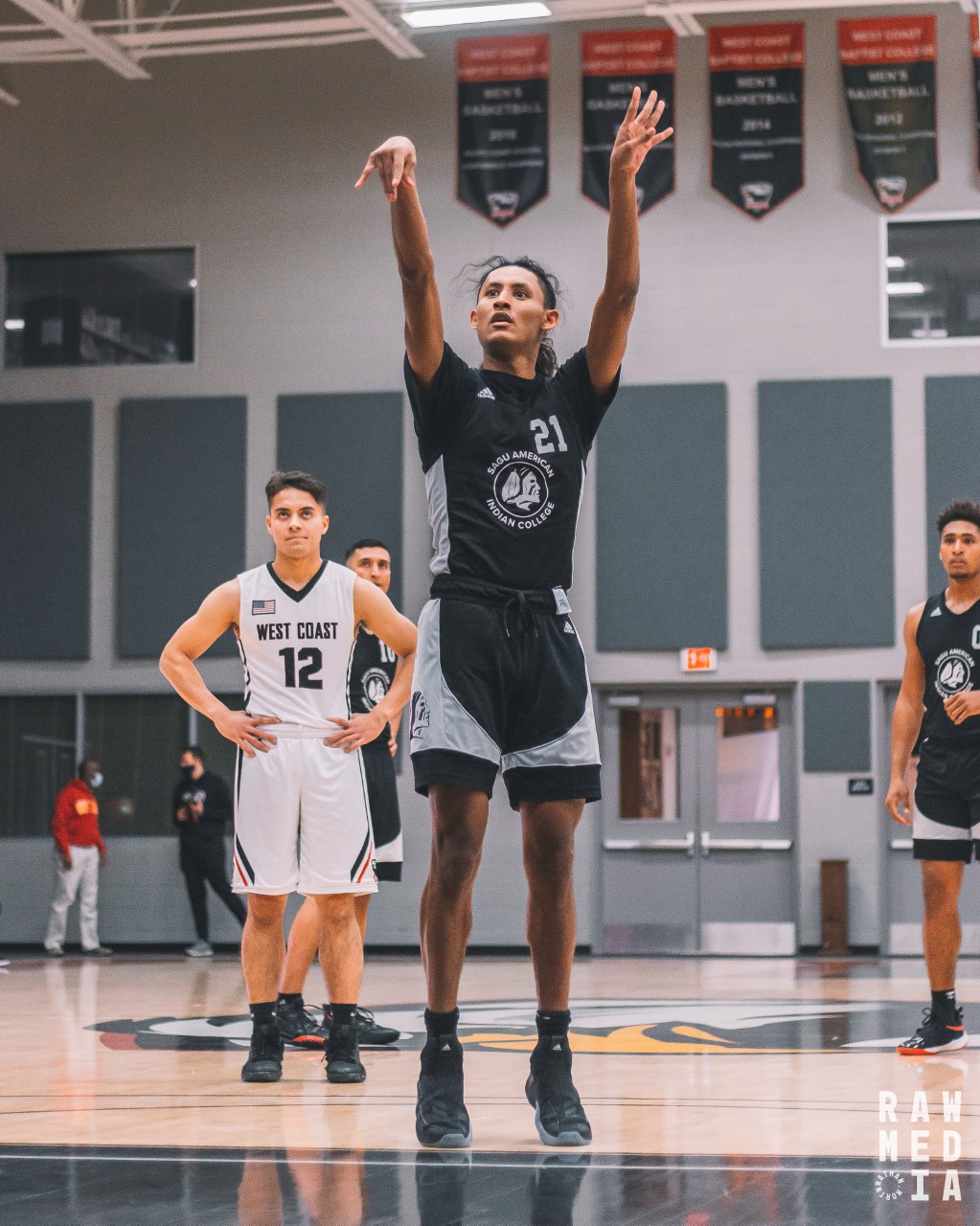 Pictured: Isaiah Williams shooting a free throw.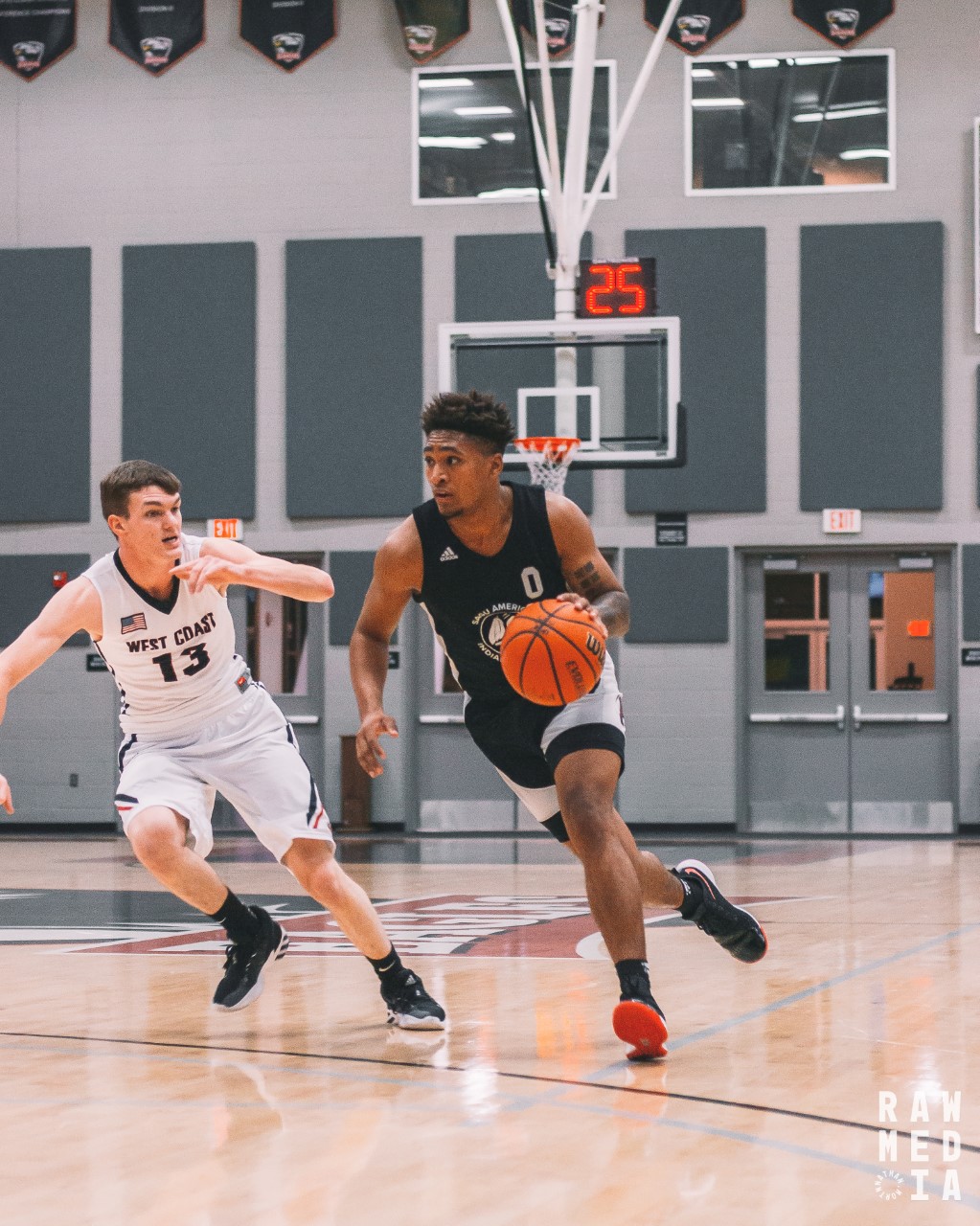 Pictured: Richard Serrano dribbling down the court.