2020-2021 Men's Basketball Team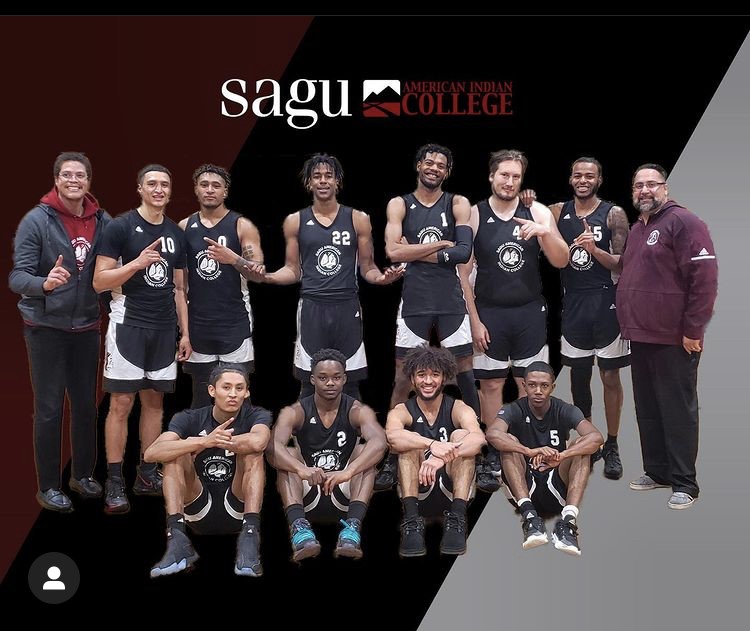 Men's Basketball Roster 2020-2021
| Jersey # | Name | Position | Height | Year | Hometown |
| --- | --- | --- | --- | --- | --- |
| 0 | Richard Serrano | G | 6'2 | Senior | Brooklyn, NY |
| 1 | Darren Jones | F | 6'9 | Freshman | San Bernadino, CA |
| 2 | Don Morgan | G | 5'10 | Junior | Chicago, IL |
| 3 | Quest Williams | G | 6'0 | Freshman | Queen Creek, AZ |
| 5 | TJ Tigler | G | 5'10 | Freshman | Phoenix, AZ |
| 10 | Angel Villa | G | 6'3 | Freshman | Phoenix, AZ |
| 12 | Jadan Heywood | G | 6'2 | Freshman | Ontario, CA |
| 21 | Isaiah Williams | G | 6'3 | Junior | Lame Deer, MT |
| 22 | Robert Thompson | F | 6'6 | Junior | Hampton, VA |
| 41 | Johnathan Franks | F | 6'6 | Junior | Phoenix, AZ |
| 45 | Chris McClemore | G | 6'1 | Junior | Phoenix, AZ |
---
American Indian College Warriors Men's Basketball 2020-21 Season Recap
The American Indian College Men's Basketball team came into the 2020-21 season with a familiar story. New head coach, a few returning players, coming off a losing season. One thing not so familiar was now the COVID 19 pandemic was in full swing creating obstacles at every turn.
The 2020-21 season can be summed up in a few words: overcoming obstacles to achieve things that seemed to be out of reach. In the fall semester of 2020 Coach Robb Floco took over the American Indian College program and immediately instilled a focus and discipline around the concept of team, faith, and family. He was able to bring in some familiar faces that he knew he could count on. Richard Serrano came to AIC after being coached by Floco at Linfield Christian High School in California. Isaiah Williams came from Williston State College where Floco had success as the lead assistant of their championship teams. Coach Floco also had a few Warrior holdovers in Don Morgan and Chris McClemore who were hungry for success. Little by little the team improved. After a tough 0-6 fall semester record against ranked NAIA opponents Arizona Christian University, The Masters University and Division 1 Idaho State University Coach Floco and the team knew they were close and their belief was that they could play with anyone.
The spring semester of 2021 proved to be where it all came together. Sporting an 8-2 record against NCCAA opponents Ottawa University, Yellowstone Christian College, Bethesda University, and West Coast Baptist University the Warriors receive the west region at-large independent bid to the NCCAA Tournament. Warrior newcomer Angel Villa was nominated as the NCCAA West Region player of the year. American Indian College will finally get its chance to compete on the court against the best teams in the NCCAA.
The 2020-21 American Indian College Warriors men's basketball program had a vision and stuck together when the things did not look so promising. The players and coaches did their part and the administrations support held strong. Together, obstacles were overcome and that which seemed unreachable is now in their sights - the 2020-2021 NCCAA National Championship.
---
Learn More About Us:
Men's Basketball 2020-2021 Game Results
Men's Basketball 2020-2021 Player Stats
Men's Basketball 2020-2021 NCCAA Stats
---
Find Us on Social Media: